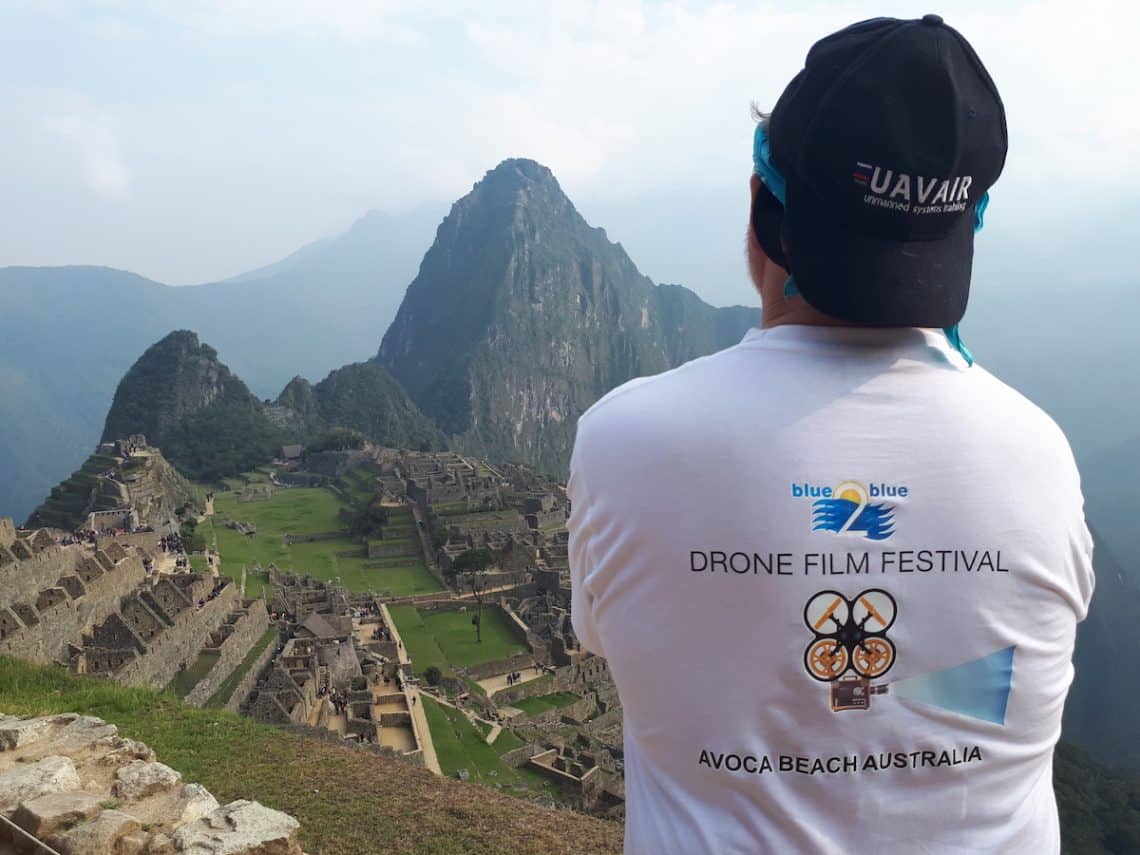 Blue2Blue is Australia's first drone film festival and attracts a lot of talented entrants from around the globe.
As hosted by Blue2Blue and sponsored by UAVAIR; we'd like to welcome you to submit your entry into this fantastic competition.
This is an experience that will take you from one country to the next from the comfort of your seat.
Here's a trailer from last years turnout:
At UAVAIR, we believe having a platform to showcase drone footage and the unique shots it can bring to the film industry is something to be celebrated. The 2017 Blue2Blue Drone Film Festival was a fantastic celebration of drones and the unique and breathtaking shots that can be captured using remotely piloted aircraft systems.
Many of the 2017 applicants presented quality films that left the audience allured. We are sure 2018 will hold much of the same as this years event and we are very excited to see the films that are currently being submitted for next year's competition. We also encourage our graduates to enter into the competition as we are a strong believer in celebrating this expanding industry.
Ashley Cox, UAVAIR'S General Manager whom was given the opportunity to judge the Best Cinematographer Award, found it extremely difficult to select a winner. "It was a challenge to select the winner of this category, there was a lot of skilled and creative submissions, I also looked for quality drone piloting".
As a result, Scott Palmer from Western Australia, won the Best Cinematographer Award. His enchanting film, 'South Coast', depicted the soothing vibes of the South Coast of WA, Australia. Congratulations to Scott on taking our UAVAIR's sponsorship category. Scott won a UAVAIR's training course, Certificate III in Aviation (Remote Pilot – Visual Line of Sight), to the value of $3995.
View the winning submission for the Best Cinematographer Award by Scott Palmer, here:
What could you capture from your drone?
What would you like to experience in 2018?
We encourage you to take part in this event and show us your talent for this 2018 event!
We can't wait to see you there!
2018 Categories include:
Short Films, original fiction film from any genre, 8 minutes total length.
Sports Films, original non-fiction short film featuring 1 or more sports, 8 minutes total length.
Documentary, non-fiction film intended to document an aspect of reality, instruction or history. 8 minutes total length.
Landscape, Design and Travel, original film showcasing natural or man-made wonders of the world, 8 minutes total length
Other, a still photograph, single image shot using a drone (UAV)

Date:
6th April 2018

Venue:
69 Avoca Drive
Avoca Beach Theatre, Avoca Beach
NSW 2251

Admissions:
Admissions NOW open at: https://filmfreeway.com/blue2bluedronefilmfestival
Admissions close 25th Feb 2018

More information at:
https://www.droneactioncamerafilmfestival.com/