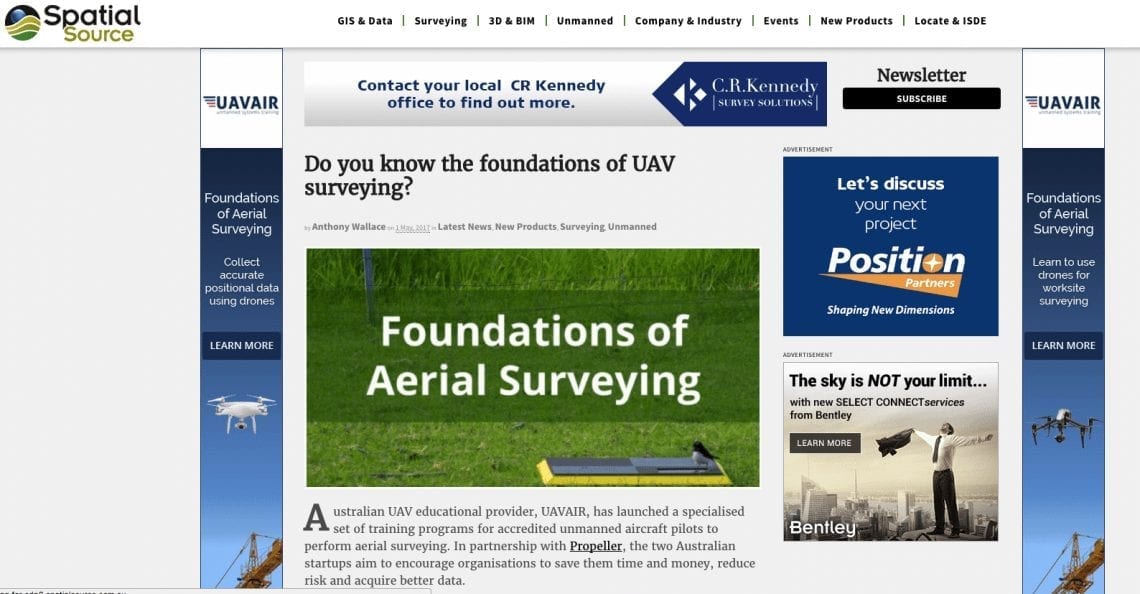 Credits: Spatial Source
Australian UAV educational provider, UAVAIR, has launched a specialised set of training programs for accredited unmanned aircraft pilots to perform aerial surveying. In partnership with Propeller, the two Australian startups aim to encourage organisations to save them time and money, reduce risk and acquire better data.
In recent years, UAVs (also known as RPAS or drones) have become so accessible that just about anybody can now collect high quality aerial data with ease. Where the challenge remains, however, is what to do with it once it's collected.
Ordinarily, surveyors are required to ensure results are accurate and referenced to an appropriate datum or reference frame. While this is very much still the case, educational initiatives like UAVAIR's aim to make this process much easier to navigate.
UAVAIR describes the new course, Foundations of Aerial Mapping, as "the most advanced and comprehensive professional UAV pilot training program in Australia."
Read full article here: http://www.spatialsource.com.au/unmanned/know-foundations-uav-surveying