Recently we conducted a special survey to gauge what our students are doing in the industry after attending one of our courses. Our goal is to train quality drone pilots who are not only equipped with all the knowledge they need to conduct successful drone operations in a range of settings, but also to teach the skill development that will see our graduates go on to be leaders in their fields.
Here are the results: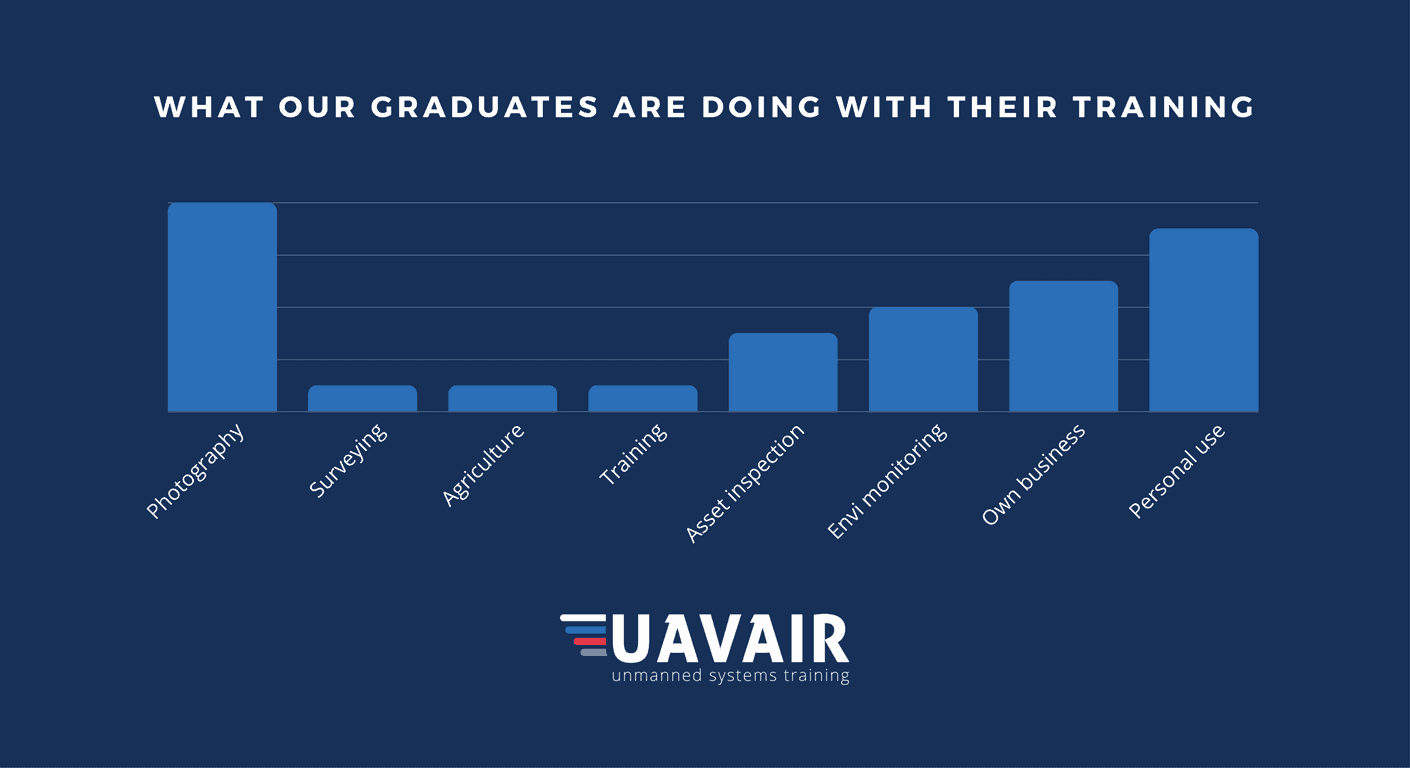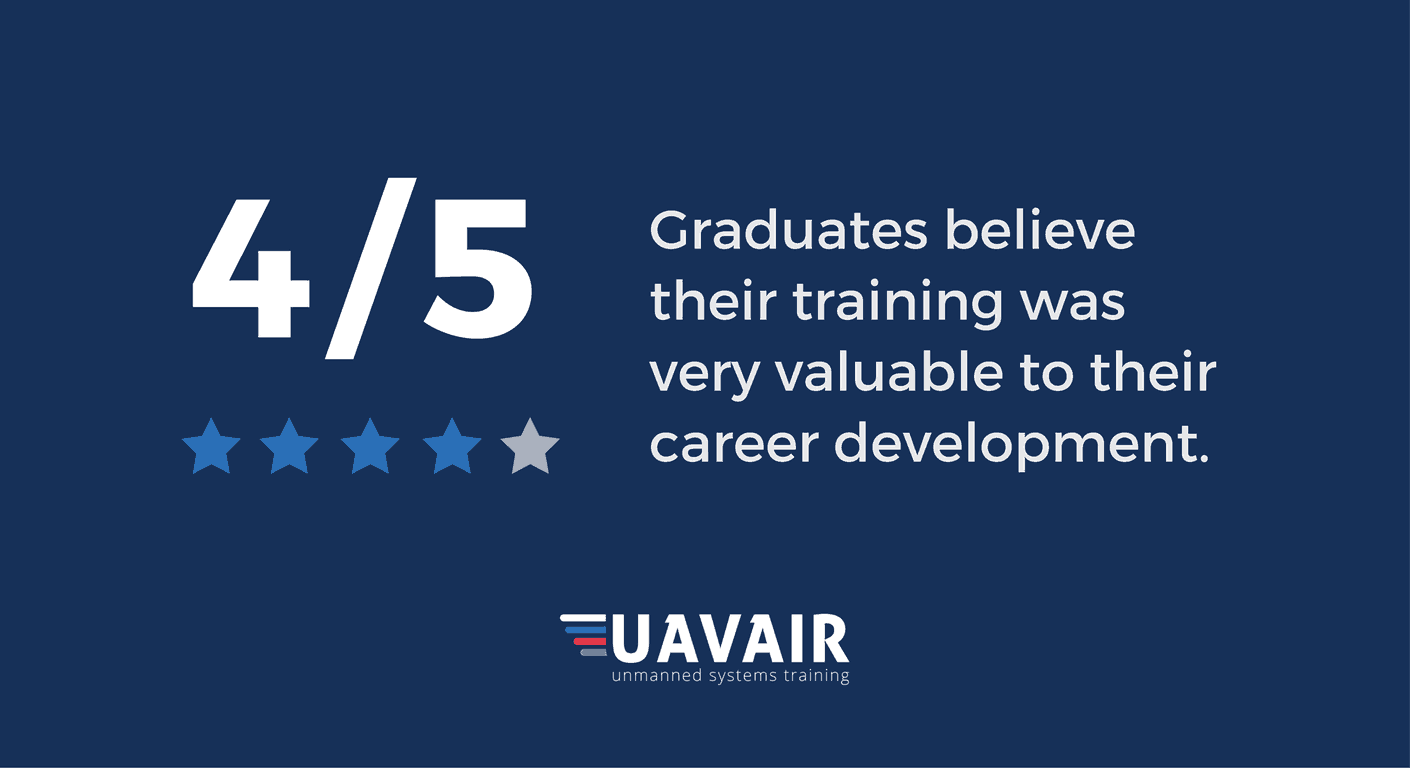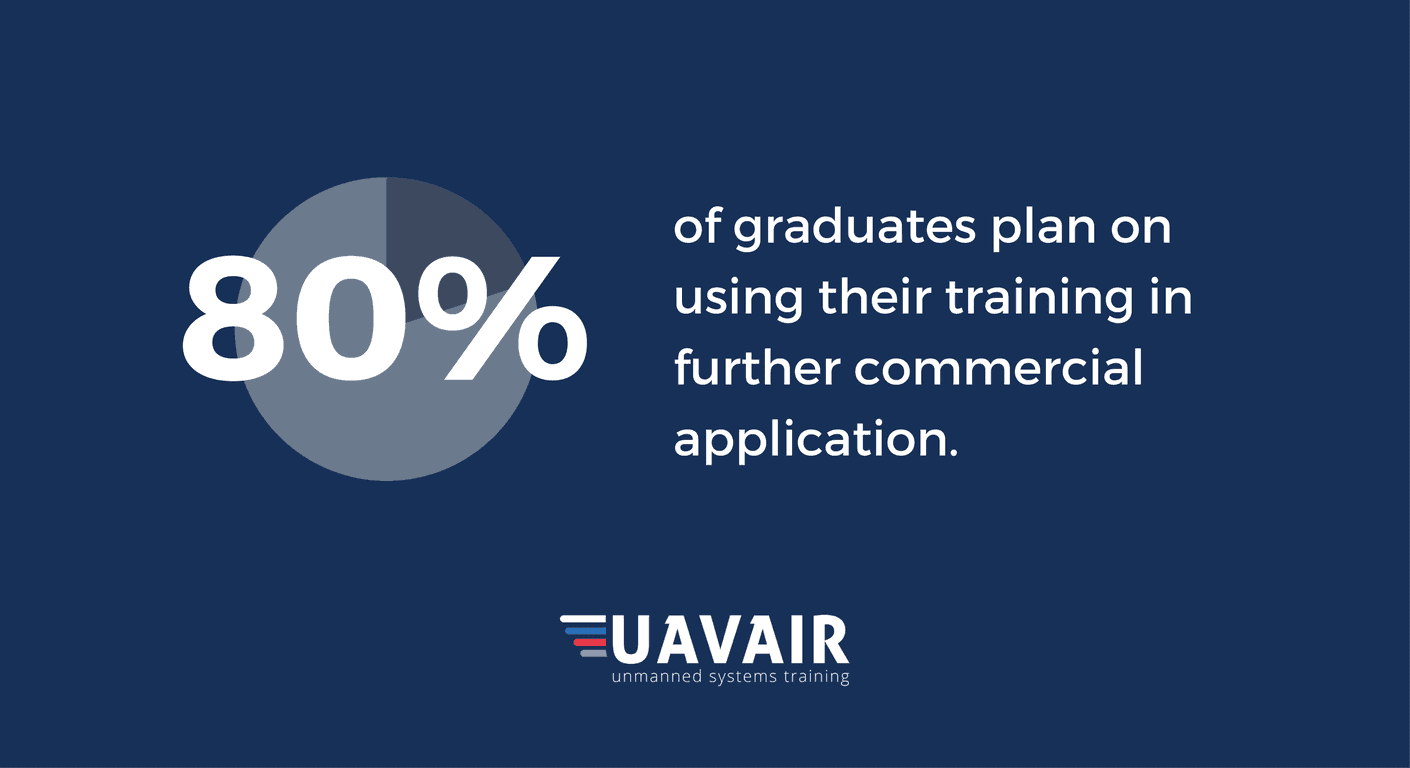 If you are thinking about UAV training we encourage you to call our Customer Relations team to chat about our courses and get an understanding of why we pride ourselves in being Australias's leading drone training company.