Gaining an area approval will vary depending on the complexity involved, primarily based on location. No two jobs will be the identical even though similarities exist.
There are some pre-requisites that we'll need to consider to be able to gain the ability to get the approval.
You must have a Remote Operator's Certificate (ReOC). To gain the ReOC, there must be a nominated pilot with the appropriate licence being the Remote Pilots Licence (RePL).
Civil Aviation Safety Regulation (CASR101.030) requires an Area Approval for operations of unmanned aircraft operations outside of the "default area" of below 400'AGL outside of controlled airspace, greater than 3NM from an aerodrome and not over populous areas.
Within UAVAIR, we have a hierarchy of pilots and procedures.  Approvals to fly need to be sort with every commercial flight.  We will need a UAVAIR flight authorisation (our internal system) and a CASA Area Approval (external flight approval), if flying the location is within 3nm of a controlled airport, or ILS (Instrument Landing System) Helicopter Landing Site.
The example scenario we are using is one of our flying training locations, the Harness Racing Club located at Jesmond in Newcastle. Location factors are:
We are 9.2nm bearing 198 deg magnetic and outside of the Williamtown (YWLM) Control Zone.
It's within the broadcast area for Newcastle that runs surface to below control area in height and the radio request for this broadcast area is CTAF 132.1
We are within 200m of the Newcastle Westpac Base (YXFV).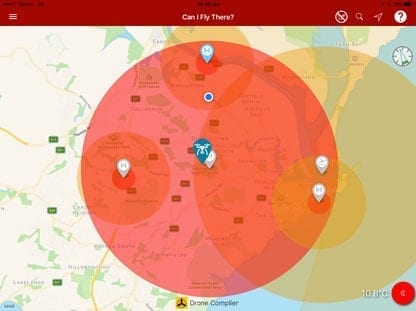 The last point of the scenario is the key trigger to needing a CASA Area Approval as the Newcastle Westpac Base has its own ILS HLS.  Now whilst it's not in the regulations that you need approval to fly near or over a HLS, CASA's Advisory Circular has requested we take this into consideration and it's a company policy that we treat this as law, and quite frankly, it's simply good airmanship to go through the process by letting all stakeholders know what we'd like to do.
Before submitting an Area Approval Request, there are a number of steps we need to take in order to build a case that CASA will grant approval to fly. These will include:
Job Safety Assessment; this will identify all the issues that we may face and will give us the options in order to mitigate any outside threats.
We will contact and request permission from the Westpac Rescue Base, and consult on what's acceptable in order for UAVAIR to fly at the Harness Racing Club during operations.
Approval to fly at the Harness Racing Club from club management.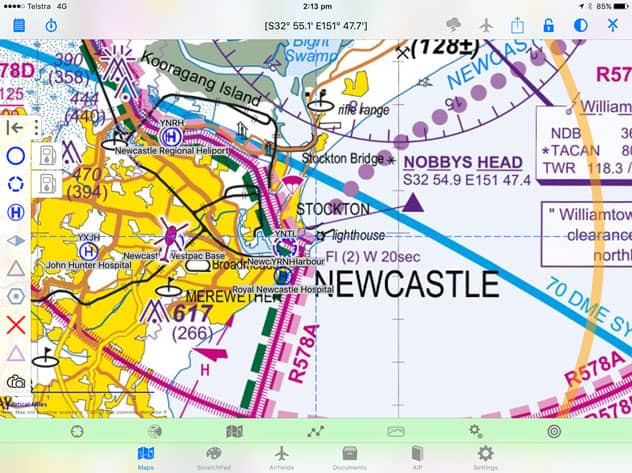 Location

Area described by lat/long for each corner
Expressed in degrees, minutes and decimal seconds.

Date and Time
Flight schedule
Map of area
Include airspace overlays eg, VNC, VTC, TAC, Google earth, WAC, etc as applicable – please add these as attachments to this request
Airspace requirements
Proposed maximum altitudeLowest level of airspace over operations area.

Airspace clasess

NOTAM required?
Seek advice
Stakeholders
List

Have they have been contacted and agree with your plans?

Approvals (as required)
eg; Air Traffic Services (ATS), CASA, landowners, airfield owners etc.
Frequency management
Communications equipment – radios (aircraft and ground-to-ground, ground-to-air, phones, transponders).

Radio frequencies for ATC

Broadcast schedules

Crewing
Appropriate Certification?
Ground operations
Take-off / launch site

Landing/Recovery site

Crowd lines – if applicable

Site identification
Include diagrams of locations of launch and recovery sites, people, boundaries
Air operations
Post Launch Actions

Flight Safety

Traffic de-confliction

Emergency procedures management

Landing Recovery management

Accident/Incident Reporting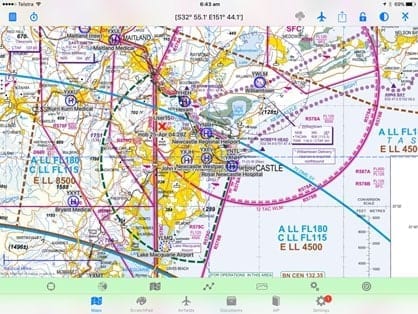 When the CASA area approval arrives, there will be conditions placed on the operation in order to have the approval executed.  These will include:
Notice To Airman (NOTAM) must be raised 1 week prior to the operation.
Contact with the Westpac Rescue Base must to made 1 week prior to the operation and daily contact prior to commencement of operations.
C1058/17
UA (MULTICOPTER 25KG) OPR WI 140M OF PSN S32 55.1 E151 43.7
(NEWCASTLE HARNESS RACING TRACK) APRX BRG 205 MAG 9.1NM FM
WILLIAMTOWN AD (YWLM). OPR CTC TEL: 0434 *** ***
SFC TO 150FT AGL
FROM 08 132300 TO 08 200700
HJ
To become qualified drone pilot we recommend completing our Certificate III in Aviation (Remote Pilot, Visual Line of sight) seven day course. In this course you will gain your Remote Pilot License, which is what you need to apply for an Operators Certificate and be able to gain area approvals from CASA to complete jobs in areas others can't.
As a Registered Training Organisation (RTO), UAVAIR delivers nationally-accredited courses, not only giving the highest possible quality that is audited regularly, but potentially making students eligible for government training subsidies that is not available to most RPAS training organisations.