Last Friday night Blue2Blue hosted their 2nd Annual Drone Film Festival. The night was fantastic, with a multitude of breathtaking films all incorporating UAV footage.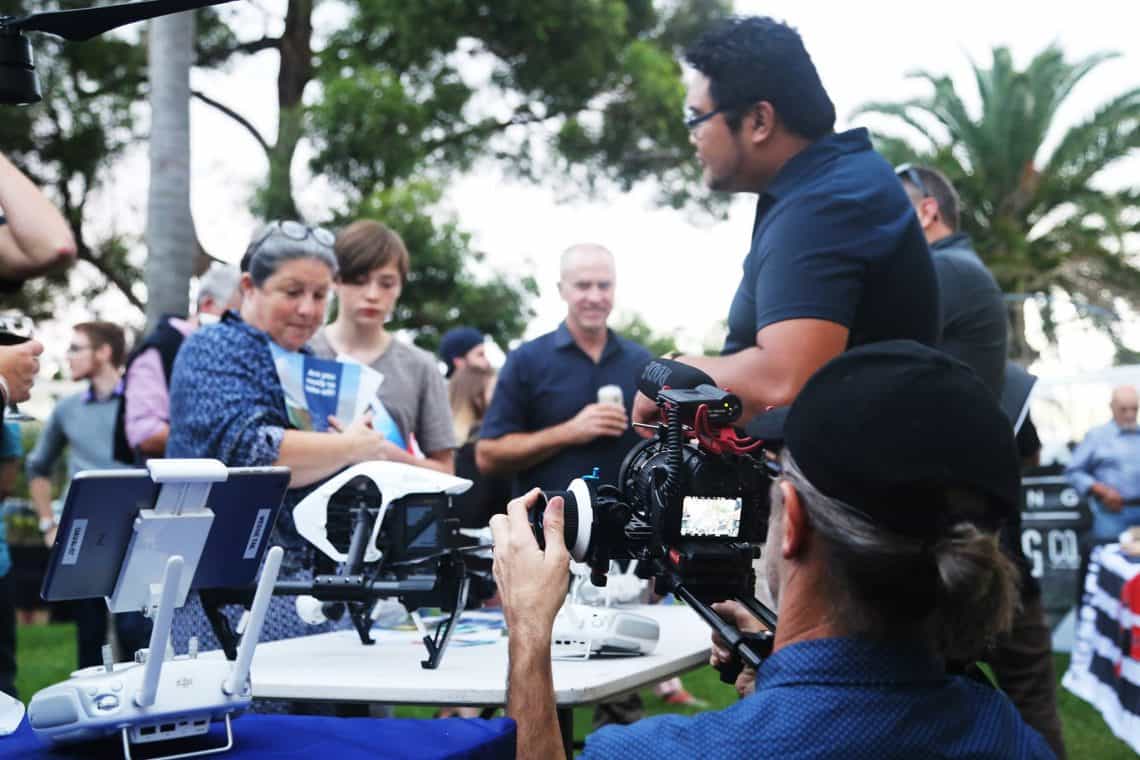 Blue2Blue is Australia's first drone film festival and attracts entrants from around the globe. The calibre of finalists was extremely high, with many professional films entered. UAVAIR are a proud supporter and sponsor of this festival, we believe having a platform to showcase drone footage and the unique angles it can bring to the film industry is something to be celebrated.
UAVAIR's General Manager, Ashley Cox, was given the honor of judging the Best Cinematographer category, "It was extremely difficult to pick a winner, I watched the entrants submissions multiple times and it was very tough to pick just one winner". The winner of the Best Cinematographer was Scott Palmer, who runs his own commercial drone operation, Drone Image – Western Australia. Scott has won a position in one of UAVAIR's upcoming courses, as he is already an RePL holder, Scott has decided he would like to complete our Foundations of Aerial Surveying course.
UAVAIR would like to congratulate all 2017 winners:
BEST FICTION: DRIFT: FRANK DEWAELE. BELGIUM
BEST DOCUMENTARY: WHALE DRONE: DARREN RICE.TONGA
BEST GROMMITS: THE JOURNEY: JACK JOHNSON AND SYDNEY CARSTENSEN: CENTRAL COAST AUSTRALIA
BEST MUSIC VIDEO: FLOW STATE: KYLE HOPPING AND CHUN LOODLE. SYDNEY, AUSTRALIA
BEST SPORTS: MOONLINE: FREDERIC ROUSSEAU: FRANCE
BEST STILL PHOTOGRAPH: CHRISTIAN LIECHTI: HONG KONG
BEST CINEMATOGRAPHER: (UAVAIR AWARDED PRIZE) SCOTT PALMER WA. AUSTRALIA
We would also like to thank Martin Jones, who organises this event. He does a fantastic job running such a well organised and entertaining event.
This is Scott Palmers winning submission: