So you are interested in becoming a UAV pilot? First of all, UAVAIR want to give you a high-five!
We love seeing people embrace technology (other than their iPhone) to discover the possibilities of progression. We believe in innovation and it's good to know there are others out there who want to explore with us.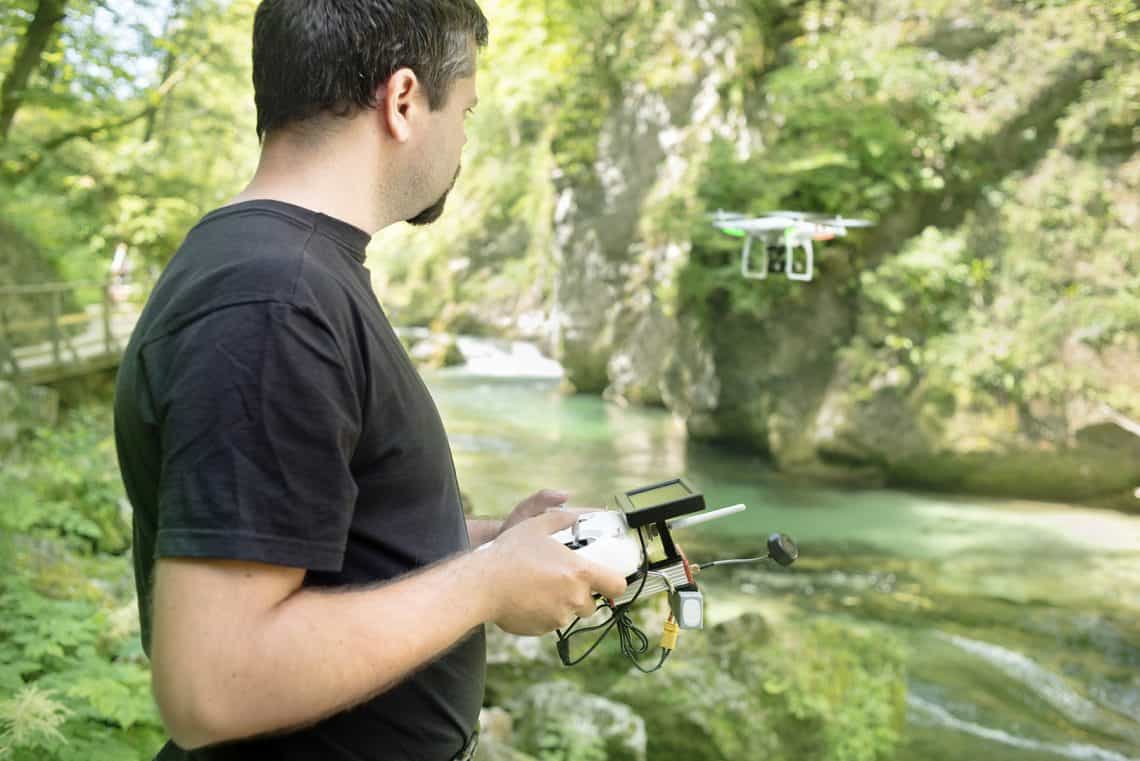 The most important question most RPAS (remotely piloted aircraft system) pilots-in-the-making will want to know is: How much does drone training cost?
It really depends on how far you want to take your career, and the level of training you need to achieve your goals.
We are going to outline a few scenarios for budding RPAS pilots to help get you started on the right UAV (unmanned aerial vehicle) training course and help you determine how much your UAV training will cost.
Nick the Newbie
Nick the Newbie has never flown a UAV (or drone) before, and that's totally fine. Nick loves the idea of launching a drone into the big blue and learning some techniques that mean he can be confident and safe. At this stage, he doesn't know a whole bunch about recreational flying laws so he needs to brush up on this in his training. He wants a hands-on experience, without committing to purchasing just yet.
Nick can register for Flight Foundations, a one day training course, which costs just $495. He'll get a complete overview, simulator training, a working knowledge of the laws, he gets to fly a DJI Phantom 4 and receive mentored flight coaching. Plus, when Nick decides to undertake his Professional Certificate, later on, he will save $300 on that course if he's completed Flight Foundations.
Penny the Professional
Penny has her eyes on the prize. She knows what she wants and she knows how to get it. A career flying UAVs beckons, and Penny wants to make an investment in her future. Undertaking Professional Training is the way to get industry certified and ready.
During the AVI30316 Certificate III in Aviation (Remote Pilot – Visual Line of Sight) course, Penny will complete the required 5 hours of instructed piloting, learn how to maintain aircraft, read maps, charts and airspace, complete her Aeronautical Radio Operator Certificate, Remote Pilot License (RePL), and get a full knowledge of safety procedures. Penny can walk away with her Certificate III in Aviation, plus two CASA accreditations and a whole wealth of knowledge and experience for $3995.
Emily the Entrepreneur
Emily has a keen eye for business and has recognised a gap in the market to really capitalise on. She wants to fly drones as a cinematographer for action sports, and she is pretty confident she could blow the competition out of the water. She's already got her Remote Operators License and wants to take the next step. In order to run her own business, Emily needs to obtain an Operator's Certificate by applying directly with CASA.
CASA will charge her a fee directly, once they ensure her company is suitably compliant. It's important to remember that all individuals will still need their own Remote Pilot License to be operating drones. It's reasonable for Emily to budget around $2000 for this, plus another $1000-$2000 for insurance.
So now you have a better understanding of how much drone training costs, and what's involved in getting started. Here at UAVAIR, we are always on hand to answer any questions you might have about certifications, training and the industry in general. Contact us and we'll send you a free UAV career information pack.